Update: Wednesday March 3, 2021
Update: Tuesday March 2, 2021
Update: Sunday December 6, 2020
Update: Friday August 28, 2020
Update: Saturday June 6, 2020
Update: Tuesday March 31, 2020
All Upcoming Services And Events Have Been Postponed Until Further Notice, Including Our Upcoming God's Man Conference & Easter Service.
Please watch the video below to find out how you can still help us with special things we have planned for Easter online.
We also want to encourage you to continue to connect to our church online each week as well as continue to support the ministry of our Church through your continued giving. If you need help in any way feel free to contact our Church office anytime during the week.

Please Watch Below For A Special Announcement Concerning Our Upcoming Online Easter Service.
Update: Tuesday March 17, 2020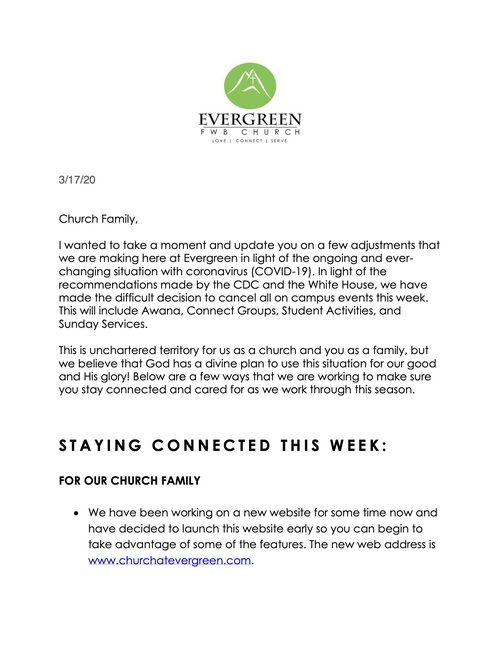 Update: Saturday March 14, 2020